Assault on Syncretic Traditions
The country is undergoing a regressive attack in different fields of life. Apart from the political undermining of secularism, pluralism and Indian nationalism, the cultural pluralism and valued syncretic traditions are also under severe attack. The intensity is increasing. On the back of the murders of dissenting rationalists (Narendra Dabholkar, Govind Pansare and M M Kalburgi), the bans on food,, a literary siege is being erected. The writers steeped in a multicultural, plural milieu are under attack on sectarian grounds.
From Kerala known for the culture which has kept the identity of different religions and has also led to their intermixing, comes the news that the renowned literary critic and Malayalam scholar, Dr. M.M. Basheer was threatened and told to stop his column on Ramayana, Ramayana Jeevithasaramritham. There have been major non Hindu writers like Thomas Mathew, poet and popular lyricist, the late Yusuf Ali Kecheri who have contributed to such themes which so far have looked beyond the religious divide. Basheer got abusive phone calls as to how a Muslim like him has any right to criticize the Hindu God. He was just commenting on Valmiki's criticism of Lord Ram to call Sita for Agni Pariksha(trial by fire). Basheer, a practicing Muslim, for the first time was made to feel that he is a Muslim. Unable to bear the barrage of aggression of Sangh Parivar elements, Hanuman Sena in particular, he stopped his series. As such he has contributed over 50 articles on the theme.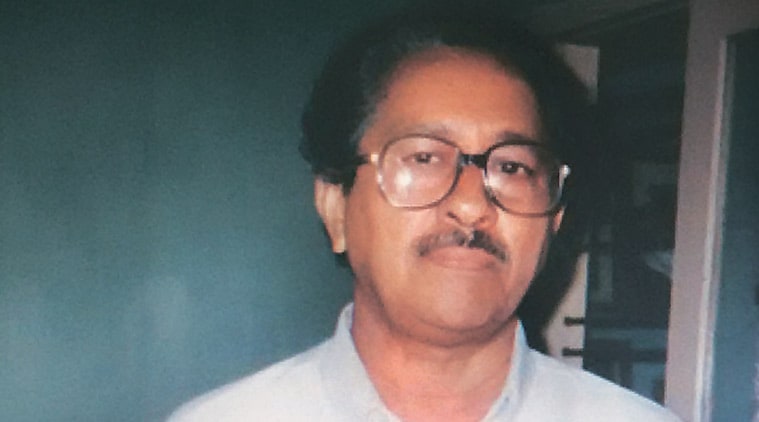 There are two major points which are very disturbing in the ongoing assault on plural ethos of the country. The first one is that there are innumerable literary people and saints, who irrespective of their own faith have contributed to the cultural aspects of religion in the sub continent. The legendary classic contributions of Rahim and Raskhan on the life of Lord Krishna cannot be eroded from the literary history of the sub continent.
Who can forget the contributions of Dara Shikoh' in translating the Upanishads into Persian. The Nawab of Bijapur had number of Veena players in his court for invocation of Goddess Saraswati. Even a decade ago we enjoyed the richness of Bismillah Khan's shehnai, many of his compositions are dedicated to deities.
Shiekh Mohammad a saint from Maharashtra has been the major figure in the Warkari tradition, built his work around god Vithoba (God standing on brick), which is the major part of Bhakti tradition in Maharashtra. Saints like him and others like Ramdev Pir, Satya Pir stand tall in synthesizing the trends of cultural integration. We have Miyan Mir, another Pir in Punjab who was invited to lay the foundation of Golden temple. Even today villages and towns of different parts of India have Sufi shrines and Bhakti saint memorials, where people from all religions throng and pay their respects.
This syncretism was deeply expressed by Kabir, Nanak and Tulsidas in particular. They reflected the synthetic trends and the influence of both religions in their lives and works. Nanak went on to pick up from Hinduism and Islam both, while Tulsidas mentions in his Kavitavali about living in a mosque. Kabir communicated with people in simple Hindi and reflected the 'building of bridges' between the two communities.
Communal politics in India, which began in the colonial period went on to associate culture and traditions exclusively with religion. Today the seeds of division have gone so deep that in recent times we saw the eminent painter M.F. Husain being hounded to the extent that he had to leave the country. His roots were in the village where there was a serious mix of Hindu-Muslim traditions and he regarded Hindu themes as part of his heritage. Interestingly his work did not come under attack till the decade of 1980s, when the communal cauldron started affecting different aspects of our society and vehemence of intolerant elements went on destroying the creations of people like Husain.
Hindi film and TV world has the best of such traditions in likes of Shakeel Badayuni (Man Tarpat Haridarshan ko Aaj-Baiju Bawra) and Javed Akhtar (O Palanhare Nirgun aur Nyare-Lagan) writing beautiful devotional songs and Rahi Masoom Raza scripting B.R. Chopda mega serial Mahabharat.
Another aspect related to attacks on Basheer is also related to the interpretation of the Lord Ram story. In the subcontinent and even in the far East hundreds of versions of the Ram saga are prevalent. The Hindutva politics has picked up a version of Ram story which is that of Ramanand Sagar's serial. The classical essay of A. K. Ramanujan, 'One hundred Ramayanas', was forced out of the curricula in Delhi University. This brilliant essay narrates the beauty of the diverse telling of Ramayana. Ambedkar's 'Riddles of Hindusim' criticising Ram for banishment of Sita and punishing Shambuk, also met with a hostile reception.
How do we restore the complex cultural, religious, literary pluralism of India is something which the social movements need to ponder over in times to come.